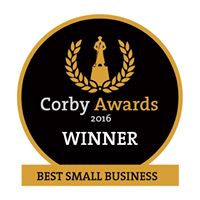 Established in 2014 by the current owner Jim, who has kept aquaria in one form or another for over 20 years, being brought up with show koi ponds, he started keeping aquaria whilst in the forces. Progressing on to keep marine aquaria some 15 years ago. The hobby turned into a business in Corby Northants and has quickly grown since its inception, winning the small business of the year award at the Corby awards in only its second year of trading! We put this down to our ethics, customer service and the welfare of our livestock. We are interested in YOUR aquarium, we want to know all about it, not because we are being nosey, but because we want to ensure that our livestock is going to the right environment, and we want you to enjoy your tank inhabitants. We will not sell livestock that will go to inappropriate homes, we will not sell goldfish to go in bowls, or large fish that are going to small aquaria. Don't be offended if we say no, it is because we want you to be happy with your purchase, but primarily because the livestock needs to be catered for.
That being said, we will always strive to ensure that we can provide you with the right stock to go in your aquaria, if we don't have the stock we can usually get what you want on one of our weekly deliveries, from our trusted suppliers, whether that is tropical or marine.

Specialist specimens which are not held by our wholesalers can almost always be sourced, however, please allow a little time to obtain the specimen and allow for its acclimatisation and to ensure it passes through the quarantine procedures we have in place.

Please don't take our word for it, here are a few testimonials from our customers:



LOCAL CHILDRENS CENTRE


We would like to thank Jim Millar and his fantastic team who have gone above and beyond to supply us with a brand new fish tank and all the accessories that were needed.




I approached Jim regarding a visit to his aquatic business last year, a child in the nursery held a huge interest in fish and Jim was more than happy to commit himself to the small group who attended the visit, he took time out from his daily routine, answered questions asked and had a hands on approach showing the children a variety of unusual water life.

Recently I felt the need to contact Jim once more for some advise regarding the wellbeing of a fish that had been living at Pen Green, Jim and his colleague were more than helpful to support their local children's centre and promptly offered their professional services.

Jim had made a decision that would be so beneficial to the children who use the centre and kindly donate all that we needed.

Jim was very patient yet again as the children were very inquisitive and answered all questions with plenty of knowledge and understanding.




The tank and the fish are a huge asset to the children at the centre who use them as a consistency feature and always approach with a happy smile.




Jim we would like to thank you again and let you know just how grateful we the staff and the children are at Pen Green for donating all of the above.




You have made the children who attend the centre very happy again, we believe in supporting our local community and you have certainly supported us.



MRS T


We have been using Millar aquatics since it opened. Started off with tropical fish and since upgraded to an extremely large marine system through them. Jim and his staff have been amazing from help with set up to health and well being of the fish and coral he sells. They are very knowledgeable and have even took time to help out of their own time when we have had problems to make sure things are back up and running smoothly. We wouldn't shop anywhere else due to the time and effort they put in with customers. A great friendly, happy and professional atmosphere in the shop at all times. Would highly recommend to anyone.


MR & MRS M


Thank you Millar Aquatics.
I don't think we would be aquarium keepers today if it wasn't for Jim, Jake and all concerned . Sound advice when needed, time to talk and discuss our projects even a strong arm to carry the heavy objects to the car.
They have gone above and beyond what is expected with help and advice out of hours and all of our needs catered for. Keep up the good work, our reef looks fab.




MR H


Due to an imported disease on two new fish that were purchased in another aquatic store, I had a tank of very sick fish and knowing how the disease got there I was both disgusted and upset at the position I found myself in. It was absolutely heart breaking watching the absolute catastrophe unfold. In tears and and despair myself and my partner went to see Jim at Millar Aquatics for advice.... Jim offered to house and treat the sick fish at his shop in quarantine while I was able to medicate the remaining tank at home. At Jims shop he was able to administer medicine and food all done at his expense and keep us posted on any progress he made while advising us on the treatments we were making at home, and all the way through this utterly despairing time he kept our hopes and spirits up saying he was doing everything because the fish deserved the chance to survive, a battle that went on for over a week. In this whole experience Jim was there to assist in any way he could and I truly believe he went way above and beyond all my expectations dealing with a matter that was not of his making and knowing that the distress that was caused by the other aquatic store caused my mindset never to go there again, he offered to start supplying a particular food source that otherwise I would not have been able to remain feeding other than by remaining a customer of the shop I never wish to visit again. Jim all I can say is I am very very grateful you have opened in Corby as is many other reef/ marine /tropical keepers are .

..keep up the great work from a very satisfied customer :)




MR F

I have been a customer of Millar Aquatics since the shop opened. Over this time I have become a regular visitor to the shop not only to make a purchase but for the occasional chat and advise on various topics. There have been several aquatics shops over the years in Corby none of which have lasted very long, for different reasons. This one is different, It is nice to have a specialized shop in Corby as previously my custom has gone to other towns. I highly recommend this shop to all in the hobby for great deals on equipment, and importantly carefully quarantined marine livestock always in top condition. All livestock I have purchased has flourished. As well as the the knowledge and experience to keep anyone in this hobby on the right track.

MR M

Jim at Millar aquatics has not only provided me with all I need to run my new reef tank at a fantastic price but his knowledge and advise has been invaluable to us on a number occasions. Fish keeping is a joyous thing but sometimes stressful and Jim is always a supportive and calming character who we feel we can go to at anytime.
Millar Aquatics is always well stocked with a variety of high quality products, fish and corals. The service always friendly and we wouldn't think of going anywhere else for our fish tank needs.
I would recommend Jim to anyone with an interest in fish whether a beginner or an experienced fish keeper.